We welcome onboard our 2020 Naming Rights Partner – MIDSTATE FREIGHT
For over a decade, Midstate Freight have built a strong and reliable network of express freight services delivering daily throughout the Central Western area of NSW Australia through their own facilities in Bathurst, Orange, Dubbo, Mudgee, Lithgow and Cowra employing over 80 local staff with over 65 delivery vehicles.
Midstate Freight partner with leading freight transport and logistics companies to ensure fast and efficient local, national and international express freight services for local businesses and residents.
The Midstate Freight team are passionate about their business and dedicated to providing value for their customers.
Each depot is staffed with a Manager for the effective running of the day to day operations and to take charge of staff and operations.
The team at Midstate Freight believe that the customer is number one and the key to their success.
MIDSTATE FREIGHT is recognised for its commitment to quality, service and safety and its continued innovation in the development of its process and systems to support our customers.
Similarly, MIDSTATE FREIGHT is recognised as a dynamic industry leader in the transport sector and is known for striving for quality, solution focused approaches and importantly delivery on time and in full. Midstate Freight started in 2006 when an opportunity arose to purchase a small delivery service operation out of Bathurst delivering into Mudgee three days a week. The business quickly grew and within twelve months were running five days and two extra trucks, one contracted to Australia Post. Five years later they have six depots, over 80 staff and upwards of 65 vehicles in the fleet.
The MIDSTATE FREIGHT group solutions can be summarised as follows:
– Reliable and professional organisation with second to none experience in transport and warehousing.
– Business infrastructure that can support the full end to end supply chain requirements for all business partners.
Welcome from Clerk of Course, Jon Thomson
The North Shore Sporting Car Club is excited to present the 2020 Midstate Freight Caves Classic rally. The rally will be the Round 2 of the following series:
MTA NSW Rally Championship
East Coast Classic Rally Series
Techworkz Automotive Clubman Rally Series
Hyundai Rally Series
N
umerous thanks to long standing and highly accomplished rally competitor Ray Winwood-Smith and his brother Mick from Midstate Freight – based in Bathurst just up the road from Rally HQ in Oberon – who have come on board for the first time as our naming rights partner. If you need freight moved anywhere in Western NSW then you should be talking to Ray and Mick and the team at Midstate Freight.
This year's event again based in Oberon, with the start, finish and service park located at the Oberon Rugby Leagues Football Club.  The Covid 19 crisis has made all sports difficult to run and manage and under our COVID-19 safety plans the Leagues Club compound allows us a secure area that can be closed off from the general public, with only competitors, designated crews and officials who have had a safety check and are wearing a wrist band to enter. I am sure you will understand these are extraordinary circumstances that mean we have to make some sacrifices to allow our sport to go ahead.
Depending on the restrictions we have to deal with on 5th September, food may be available during the day long courtesy of the Oberon Tigers, and hopefully a coffee van will be in attendance, everything hinges on the restrictions at the time.
M
any thanks to all our team at NSSCC for putting in so much work to ensure Caves runs successfully and well again in 2020. This is my second ear as a Clerk of Course at a State round and this has been possible because of the great team we have at NSSCC. Particular thanks to Howard Grove who has done so much work this year as our great road director, Brett Middleton and John McCredie for the tremendous effort with marketing and sponsorship and our erstwhile secretary Ian Bray.
Oberon is a great place to centre the rally and the location has opened up options for special stages and we're sure you'll love the smooth but challenging stages we've chosen. We have a very compact and challenging event that will include a couple of night stages in the early evening, but in very open forests which have been recently harvested so dust won't be too much of a problem, and the first car is likely to be back in the service park by around 7.30pm, so don't forget to bring your driving lights for the last couple of stages.
Although the rally is a secret route charted event for all championship contenders, we are offering an optional pace note entry, with anyone contesting with notes precluded from scoring points. With so few rallies in 2020 we thought it was a good opportunity to give a wider rally audience a reason to come and enjoy our great stages at Oberon
.
F
inally, we would like to thank all those people involved in staging the event.  From the Forestry Corporation, Lithgow Police, Oberon Council, Oberon Rugby Leagues Football Club, to all the event's administration people, radio operators, medical crew, scorers, scrutineers, set-up crews, caterers, control and road closure officials, clean-up crews and so many others, and of course to our naming rights partner Midstate Freight and the various series partners including the Motor Traders' Association of NSW. Thank you one and all!
Good luck to all Competitors and safe travelling to and from the Event!
Familiar and ALL NEW stages including:
Lowes Mount – 10.4km
Roberts – 10.4km (repeated)
Essington – 18.9km (repeated)
Beemerang – 20.5km (repeated at night)
Staceys – 9.5km (repeated at night)
Service Park in Oberon
Remote Refuel in Black Springs
Results from the Rally of the Bay will be on ChrisSport and RALLYSAFE 
Scoring Points in NSW Series
Make sure that you familiarise yourself with the series regulations that apply to you. Each of the series has specific requirements and these can be found on the Rally NSW website, and general regulations on the Motorsport Australia website.
Some of the conditions that exist include:
– G4, AP4 and R5 category cars are not eligible for NSW series points
– Driver grading restrictions are in place for the Clubman Series
– The Roadbook must be used to score points in the NSW, ECCRS, Clubman and Hyundai Series
– Frontal Head Restraints must be used
Please consult the relevant series conditions and regulations for the complete list of rules and regulations.
Become an Official
Grab your own spectator point, contribute to the rally community and earn free membership at one of Sydney's oldest and largest clubs!
Sign Up Now
Spectators
Due to the COVID-19 Pandemic, the decision on offering spectator points at this years event is still pending. Our COVID-19 responsibilities have meant we need to consider a range of options, including having no spectators.
BUT… guess what? we need Rally Officials! And a Rally Official gets the best seat in the house, right beside the action at your very own spectator point.
We need officials for road closures, control points, SOS points, service park, rally start, rally HQ and various other officials. No experience required as we'll find a job that suits you and give you any training required to do the job, including any special requirements from our COVID-19 plan.
To register your interest or to have a conversation about volunteering, send an email to president@nsscc.com.au, call 0408261043 or click the button below.
Documents – Event Notice Board
No Campfires Allowed
Due to high fire danger, campfires and barbecues using wood, charcoal or other solid fuel are banned.
Contacts and Organising Team
FAQ
Frequently Asked Questions
North Shore Sporting Car Club today formally announced a range of partners for the Caves…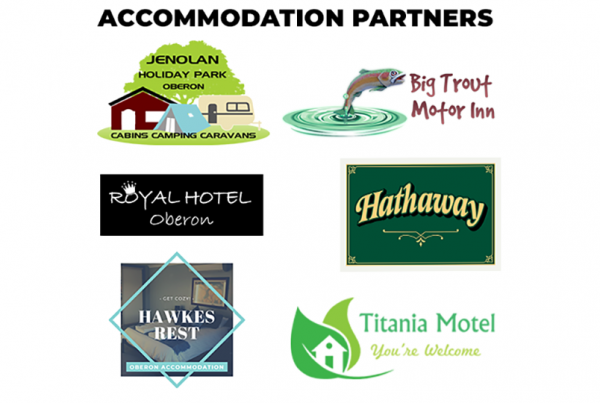 Several leading Accommodation facilities in Oberon have joined the Midstate Freight Caves Classic Rally as…