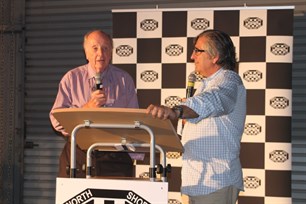 Some older club members will remember Geoff Adams, a keen club member always willing  to help, who passed away several years ago.
I got a call from Jim Middleton today (no relation) re Geoffs wife Elizabeth passing away.
On behalf of NSSCC we wish the family our best wishes and especially, their son Ian who has also been involved in NSSCC
Ian has also made a point effort to ask me to update the club and invite any members.
A small funeral will be held at:
Nthn Sub's funeral premises
3:30 PM
East Chappel
Friday 13th
All NSSCC  club members are invited
more on Geoff here