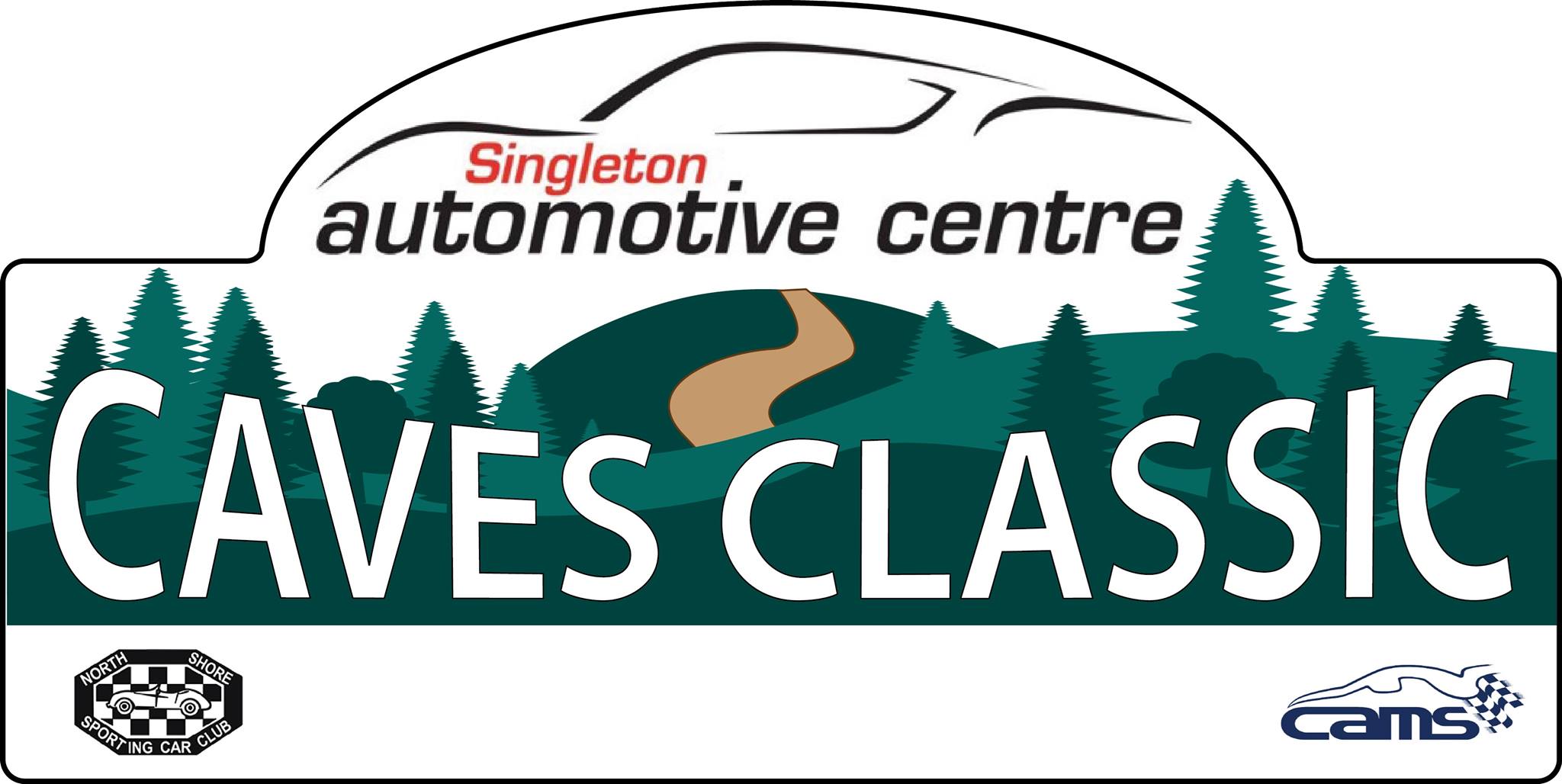 Singleton automotive confirmed as naming rights partner again for 2018.
The North Shore Sporting Car Club is pleased to announce a renewed partnership with Singleton Automotive Centre in presenting the Singleton Automotive Centre Caves Classic Rally at OBERON on 14th April 2018.
Singleton Automotive Centre is a Ford and Nissan dealership in Singleton by long-time club member Rob Inall and his wife Karen.
Rob is proud to be able to rejoin as a naming partner for this event again and is also planning to compete!
He said, "The Caves Classic is an event near and dear to me after many years of competing and volunteering.  It was a rally I did in my first season in the early 90's and I've been involved in it in some way ever since.  To have the family business name associated with it for 2017 will be a proud moment. The 2017 event was a success and we willcontinue to support the event again"
Rally Director John Sparkes, who has competed against Rob for many years, said "It's fantastic to have Rob's business gaining exposure to the Motorsport Community and beyond through our event. I wish Rob and Karen every success with their new venture and feel sure the partnership with NSSCC will be mutually beneficial for their business and our club."
The Singleton Automotive Centre Caves Classic Rally will be the first round of the NSW 2018 NSW State Rally Series, The Clubman Rally Series and Hyundai Rally Series, held in the Jenolan and Hampton State Forests near Oberon.
Singleton Automotive Centre
45 John Street
Singleton NSW 2330
(02)4040 6200
www.singletonford.com.au
www.singletonnissan.com.au
Rally enquiries:
John Sparkes
0428 910 025
cavesclassic@gmail.com
Rd 1 of the NSW State Rally Championship
Rd 1 of the Techworkz NSW  Clubman series
Rd 1 of the East Coast Classic Rally series
Rd 1 of the Premier Panel Beating Hyundai Rally Series
Rd 1 of the Development Rally series
Rd 1 of the Open Rally series
More  information here
http://www.rallynsw.com.au/events/2018-caves-classic-oberon/