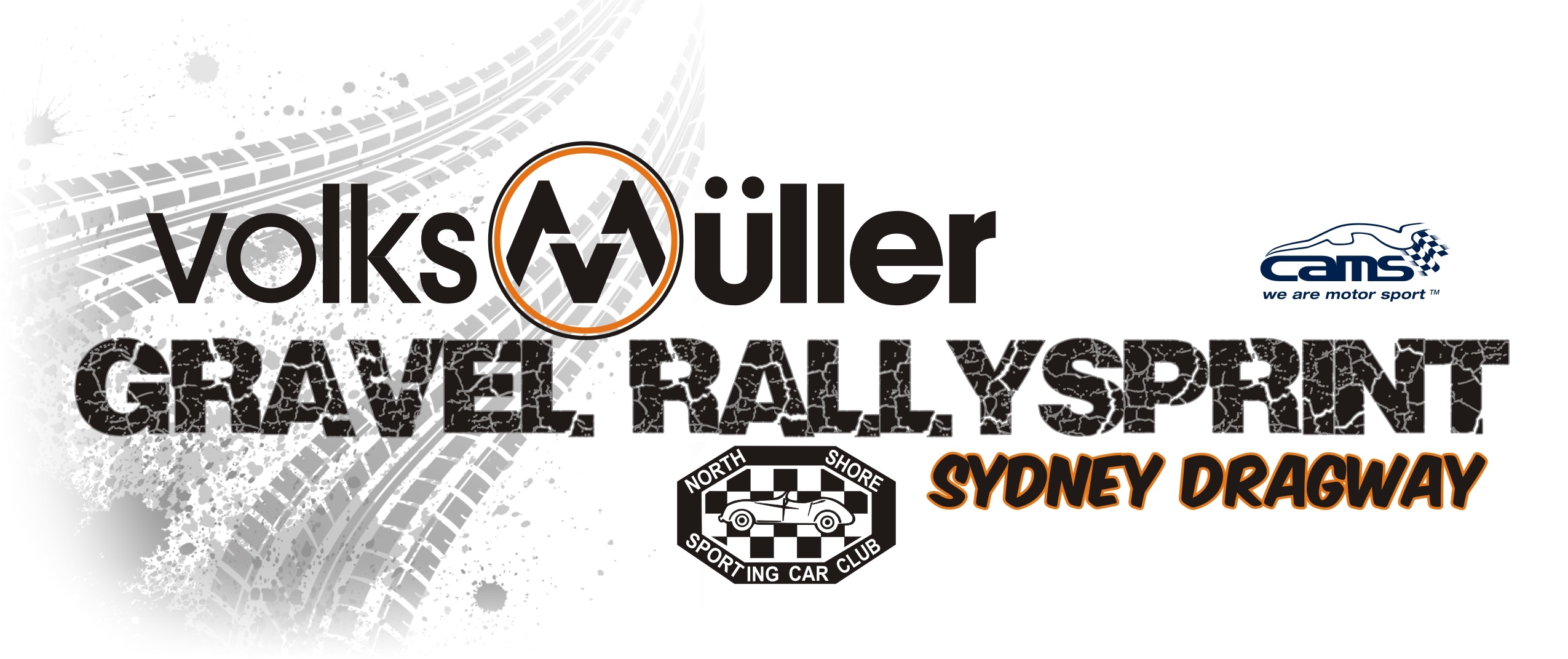 The North Shore Sporting Car Club (NSSCC) announced entries open today for this popular yearly event.
Based on a very similar format (no asphalt) to past years the event to be held on Sunday the 20th May,  is sure to attract a full field (like the last 3 years).
"We have again offered  S1 and S2 format events on the same day, so teams can choose options, such as with or without restrictors, Roll Cages or Log books." Said Brett Middleton, Club President and event Director.
"We do recommend the best possible safety items such as FRS, Roll cages and more, where possible." Brett added.
The club will offer the following for the event;
S2 spec event for scoring points for the V sport rallysprint series
S1 spec event for members of NSSCC who do not have a restrictor, roll cage or such and do not want to score points
(the S1 event allows a great come and try format where drivers as young as 14 can compete)
volksMuller are again naming rights partners and company owner Steve Muller will also enter the event.
COURSE
NSSCC continue to invest in the course at Sydney Dragway, a total of $30,000 and over 130 tone of high quality road base has been added over the last two years, to improve the course.  A car could actually compete without a sumpgard !
The event is the cheapest gravel rallysprint in NSW,
With the lowest transport distance (each stage is less thaan 1 km from the service area),
The closest venue (reduced costs to get there)
Best facilities (huge asphalt service park, and much more)
BBQ and coffee all day
MORE INFORMATION?