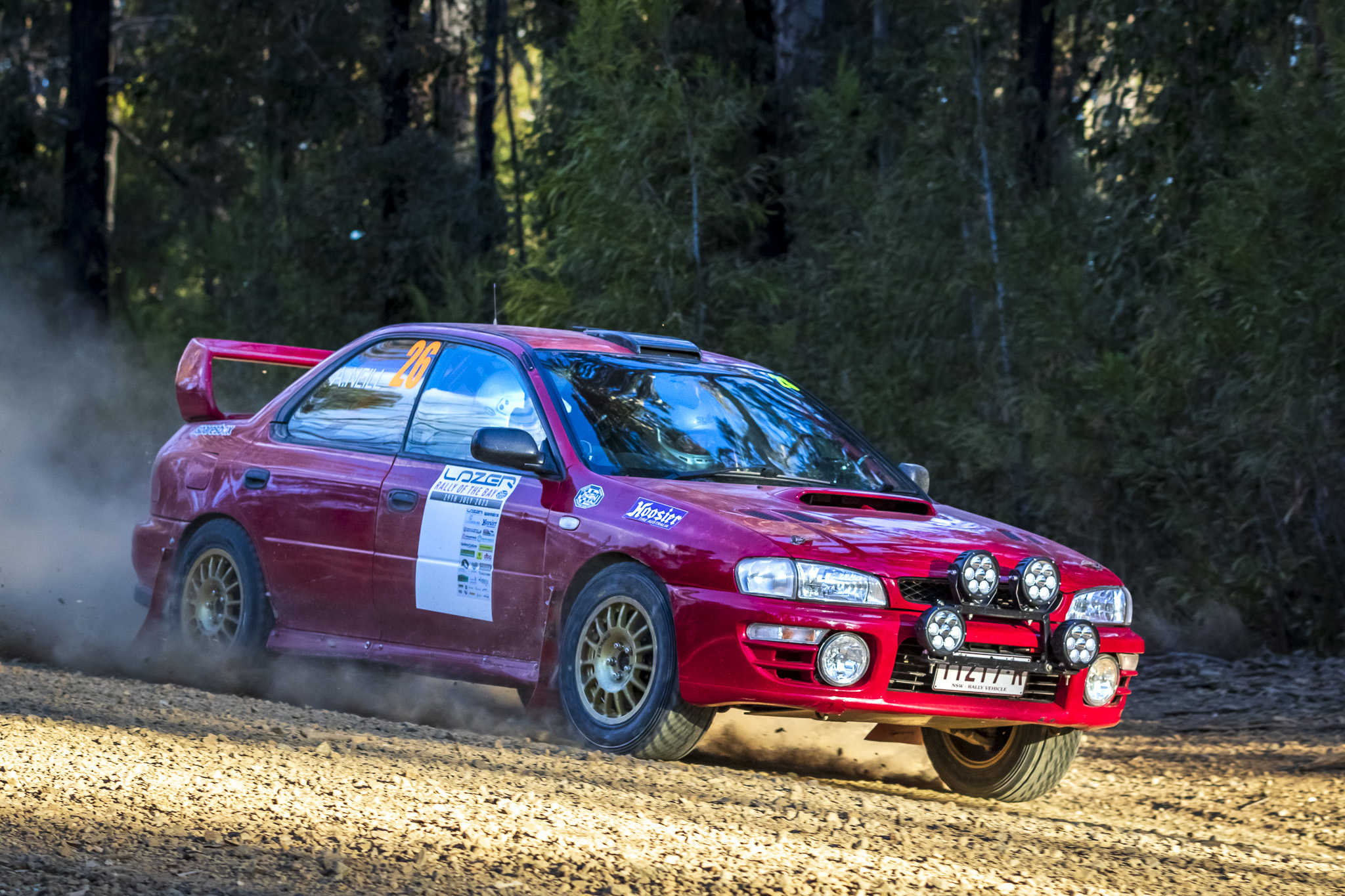 The 2023 Lazer Rally of the Bay was not only a round of the NSW Rally Championship, but it was also a round of the Clubman Rally Series, Hyundai Rally Series, East Coast Classic 2WD Rally Series and East Coast Classic 4WD Rally Series.
The East Coast Classic 2WD Rally Series (ECCRS) attracted 11 classic cars and it was expected that the Ford Escort of Sean McAloon with Muireann Hayes would be the car to beat. But an off-road excursion in the first stage would sideline McAloon. Tom Clarke with co-driver Ryan Preston was McAloon's biggest competition and Clarke showed form in the Datsun Stanza, winning every stage of the rally.
PJ O'Keefe with Patrick O'Sullivan co-driving placed second in the ECCRS in their Ford Escort and in a Datsun Stanza, Gary Stewart with Stephanie Stewart co-driving finished 3rd.
The Clubman Rally Series caters to the grassroots competitors and attracts a diverse range of participants. The Clubman series section of the rally was called the "Bay Ramble" and featured the first 8 stages of the event. Alexander Neill with Ryan McKinnon co-driving took out the 4WD category in a Subaru WRX and won the "Bay Ramble" event with a convincing lead. Coming in second was Doug Neill with Cath Neill co-driving in their Mitsubishi Lancer Evo 6. In third place was PJ O'Keefe with Patrick O'Sullivan co-driving and they also took out the Clubman Rally Series  2WD category in the Ford Escort.
In the Hyundai Rally Series, the battle was drawn between the Hyundai Excels of Lachlan Moore with Co-driver Paul Baily and John Brophy with co-driver Tierna Lambert. The Hyundai series, like the Clubman Series, was contested over just 8 of the 10 stages and the two drivers scored the same time in the first stage, Dog Trap. Brophy would go on to win the next 5 stages and take a lead of just over a minute. In the penultimate 34km Buckenbowra stage, Moore would take the win by just half a second, and in the last stage Brophy would be on top again to claim the win in the Hyundai Series.