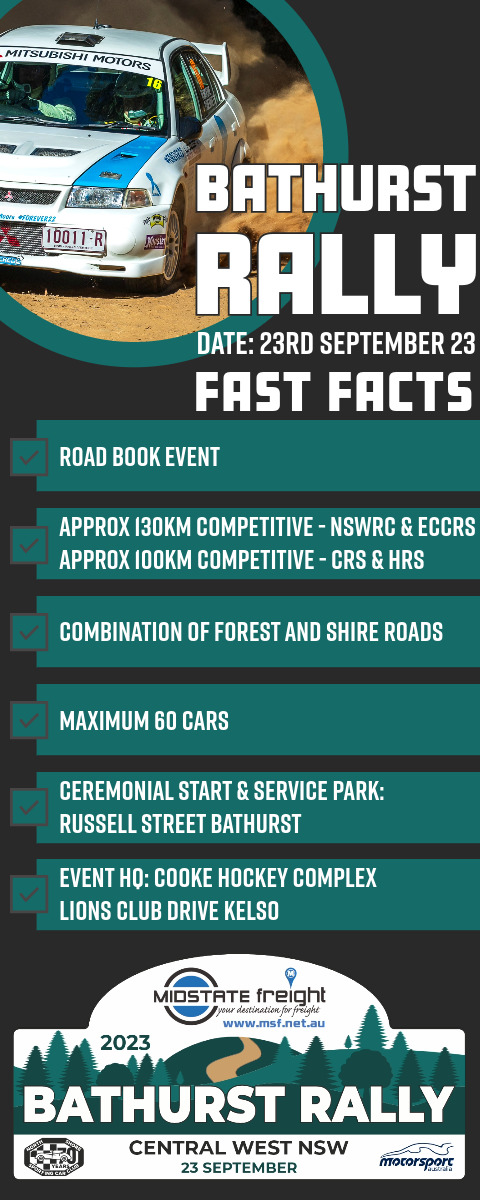 Welcome to the 2023 Midstate Freight Bathurst Rally
The North Shore Sporting Car Club is excited to present the 2023 Midstate Freight Bathurst Rally on the 23rd September 2023.
The rally will be a Road Book event and will be a round of the following Rally NSW series:
NSW Rally Championship (NSWRC)
East Coast Classic Rally Series – 2WD (ECCRS 2WD)
East Coast Classic Rally Series – 4WD (ECCRS 4WD)
NSW Clubman Rally Series (CRS)
NSW Hyundai Rally Series (HRS)
The event will take place in the picturesque city of Bathurst, known for its rich motorsport heritage and the legendary Mount Panorama Circuit as well as a long history of hosting both NSW and Australian Championship rallies over many decades.
A unique feature of the event will be the Service Park that will be located right in the centre of the city in Russell St alongside the Bathurst Regional Council Offices and the beautiful Bathurst War Memorial Park, allowing locals to get up close to all the service action bringing the colour and spectacle of the rally to the centre of town.
Competitors are set to take on a challenging course around Bathurst and Blayney. The rally will weave through some stunning countryside, offering a unique blend of great shire gravel and technical forestry roads. Competitors will be able to showcase their skills, teamwork, and strategic nous on some varied and challenging roads. Spectators will also have the chance to witness the fierce competition and the intense battles at several spectator points throughout the event.
The Bathurst Rally promises to be an extraordinary event celebrating the spirit of motorsport, camaraderie, and the thrill of speed in a controlled environment. Whether you're a passionate fan, a rally aficionado, or simply looking for an unforgettable experience, this rally is not to be missed.  Join us on the 23rd of September for an exhilarating adventure in the iconic Bathurst region.
Become an Official
Grab your own spectator point, contribute to the rally community and earn free membership at one of Sydney's oldest and largest clubs!
Sign Up Now
Spectators
The 2023 Bathurst Rally will feature two spectator points so mark the 23rd September in your diary and we will love to see you in the forest.
There are three areas to view the Rally Cars. You can see them in the Service Park or at two action packed corners out on the stages.
Spectator Instructions
No Campfires Allowed
Due to high fire danger, campfires and barbecues using wood, charcoal or other solid fuel are banned.
Contacts and Organising Team
We welcome onboard our 2023 Partner – MIDSTATE FREIGHT
For over a decade, Midstate Freight have built a strong and reliable network of express freight services delivering daily throughout the Central Western area of NSW Australia through their own facilities in Bathurst, Orange, Dubbo, Mudgee, Lithgow and Cowra employing over 80 local staff with over 65 delivery vehicles.
Midstate Freight partner with leading freight transport and logistics companies to ensure fast and efficient local, national and international express freight services for local businesses and residents.
The Midstate Freight team are passionate about their business and dedicated to providing value for their customers.
Each depot is staffed with a Manager for the effective running of the day to day operations and to take charge of staff and operations.
The team at Midstate Freight believe that the customer is number one and the key to their success.
MIDSTATE FREIGHT is recognised for its commitment to quality, service and safety and its continued innovation in the development of its process and systems to support our customers.
Similarly, MIDSTATE FREIGHT is recognised as a dynamic industry leader in the transport sector and is known for striving for quality, solution focused approaches and importantly delivery on time and in full. Midstate Freight started in 2006 when an opportunity arose to purchase a small delivery service operation out of Bathurst delivering into Mudgee three days a week. The business quickly grew and within twelve months were running five days and two extra trucks, one contracted to Australia Post. Five years later they have six depots, over 80 staff and upwards of 65 vehicles in the fleet.
The MIDSTATE FREIGHT group solutions can be summarised as follows:
– Reliable and professional organisation with second to none experience in transport and warehousing.
– Business infrastructure that can support the full end to end supply chain requirements for all business partners.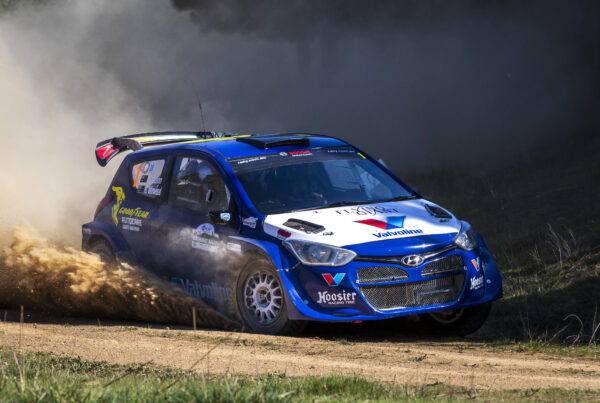 Photo: Roy Meuronen PhotographyThe 2023 Midstate Bathurst Rally was held on Saturday the 23rd of…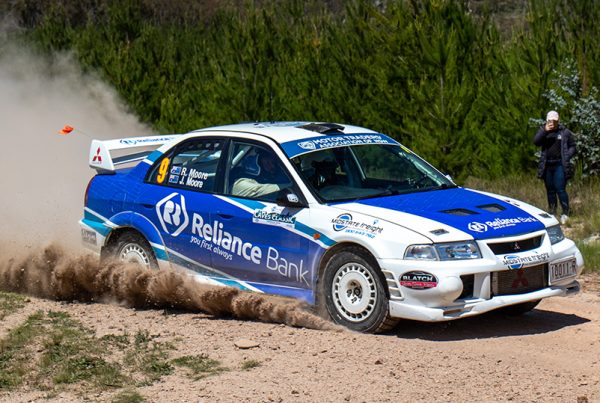 North Shore Sporting Car Club has announced its annual NSW Rally Championship event, formerly known…