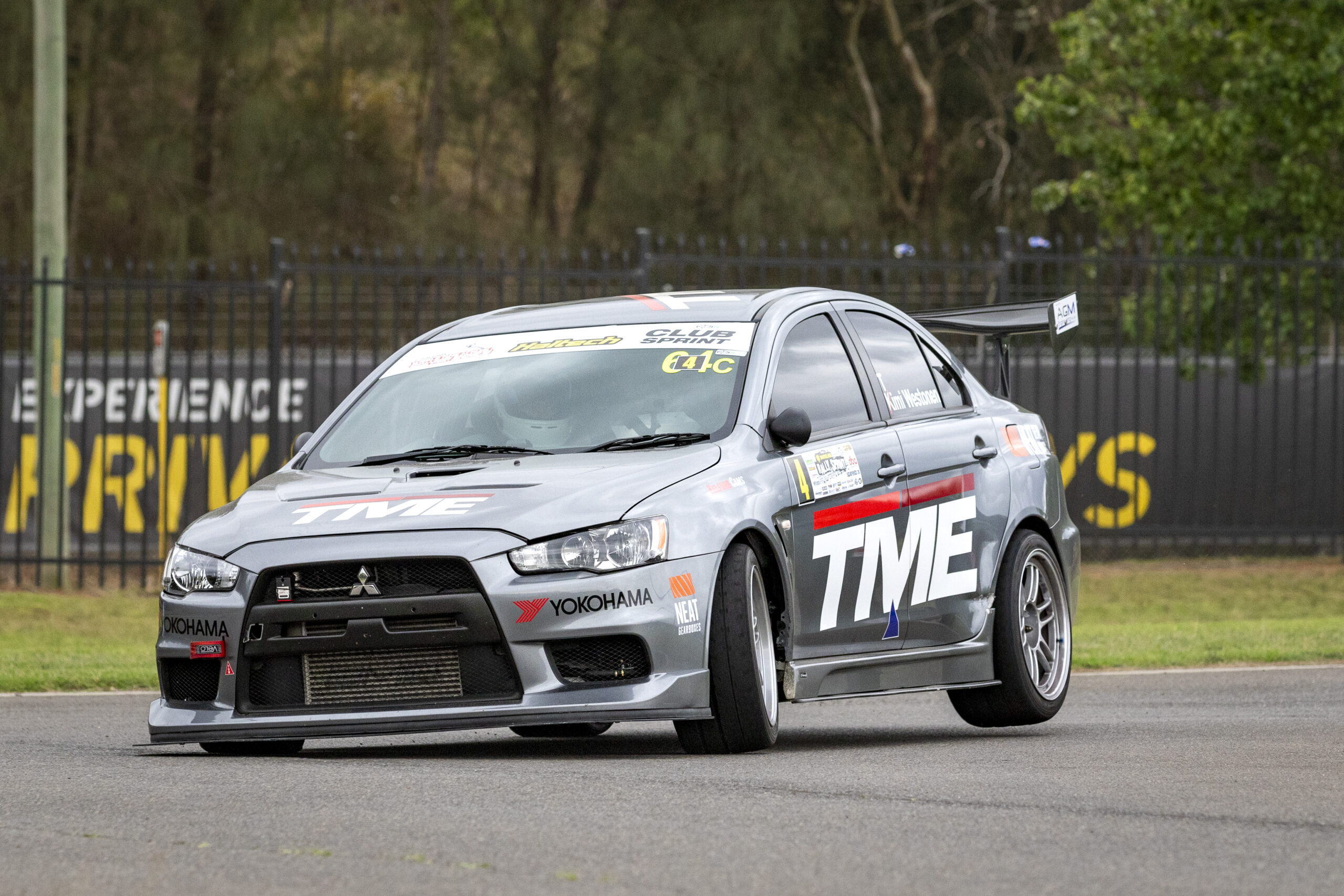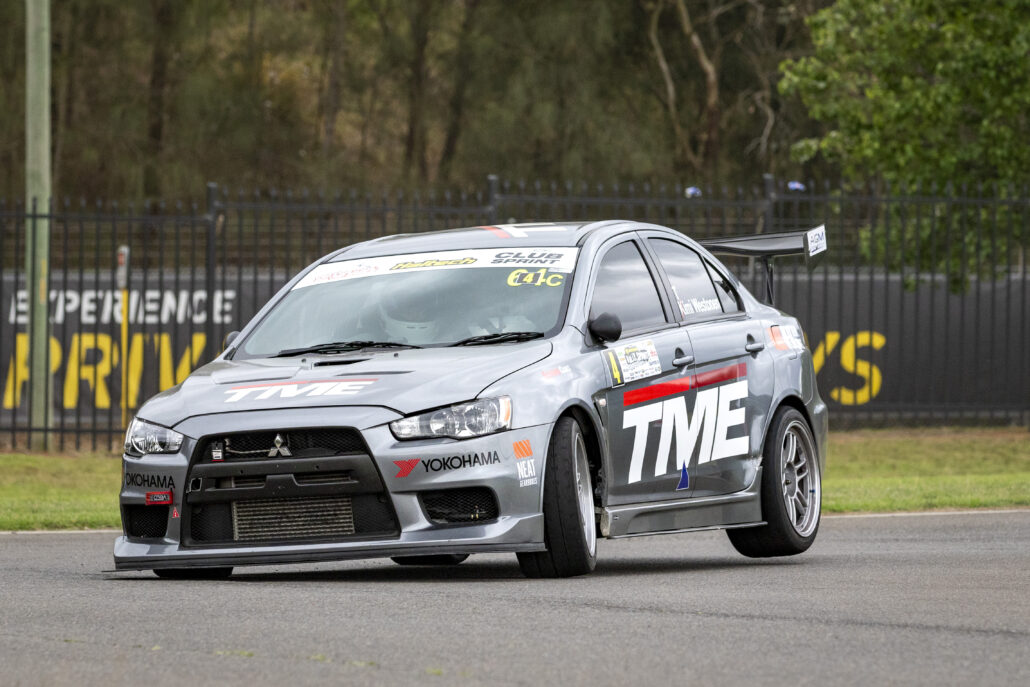 Photo: Roy Meuronen Photography
Round 2 of the Whiteline Tarmac Rallysprint Round delivered a spectacular showcase of skill, speed, and adrenaline as seasoned competitors Tim Weston and Jake Hancock emerged triumphant in their Mitsubishi Lancer Evo. The event, held on the 16th of November at Sydney Dragway, drew motorsport enthusiasts from far and wide to witness the exhilarating competition.
Weston and Hancock navigated the challenging course with precision, showcasing the capabilities of their Mitsubishi Lancer. Their impressive performance earned them the top spot on the podium, highlighting the winning combination of skill, teamwork and machine.
Not far behind, the dynamic duo of David Isaacs and Paul Pritchard secured a commendable second place in their Mitsubishi Lancer Evo. The competition was fierce, with just 5.7 seconds separating Isaacs and Pritchard from the lead, demonstrating their expertise in navigating the rallysprint course.
Rounding out the podium, Josh Muggleton and Blake Stokes claimed third place, bringing the excitement to new heights in their Yaris GR. The battle for supremacy was intense, and Muggleton and Stokes proved their mettle against a field of formidable competitors.
In a spectacular display of prowess, Richard Kimber and Daniel Kimber dominated the 2WD class, triumphing in their Porsche 996 GT3. The precision and speed exhibited by the Kimbers highlighted their mastery of the challenging Rallysprint course, securing them not only class victory but also an impressive 8th place outright.
Event organisers expressed their satisfaction with the turnout and the high level of competition witnessed throughout the evening. A small shower of rain during the third run of the night not dampening the competition. The Whiteline Tarmac Rallysprint Round 2 showcased the diverse skills of drivers in a range of wet and dry conditions and also the capabilities of the participating vehicles.
"We are thrilled with the success of Round 2 of the Whiteline Tarmac Rallysprint. The competition was fierce, and the drivers demonstrated exceptional skill and determination. Congratulations to Tim Weston and Jake Hancock for their well-deserved victory, as well as to all the participants who made this event truly unforgettable," said Clerk of Course, Rhiana Froome.
As the Whiteline Tarmac Rallysprint series continues to captivate motorsport enthusiasts, anticipation is building for future rounds that promise even more excitement and nail-biting competition. Stay tuned for updates on the next thrilling instalment of the Whiteline Tarmac Rallysprint series.
Entries are open for all the remaining events of the 2023/24 season:
Round 3 – Thursday 14th December 2023
Round 4 – Thursday 8th February 2024
Round 5 – Thursday 7th March 2024