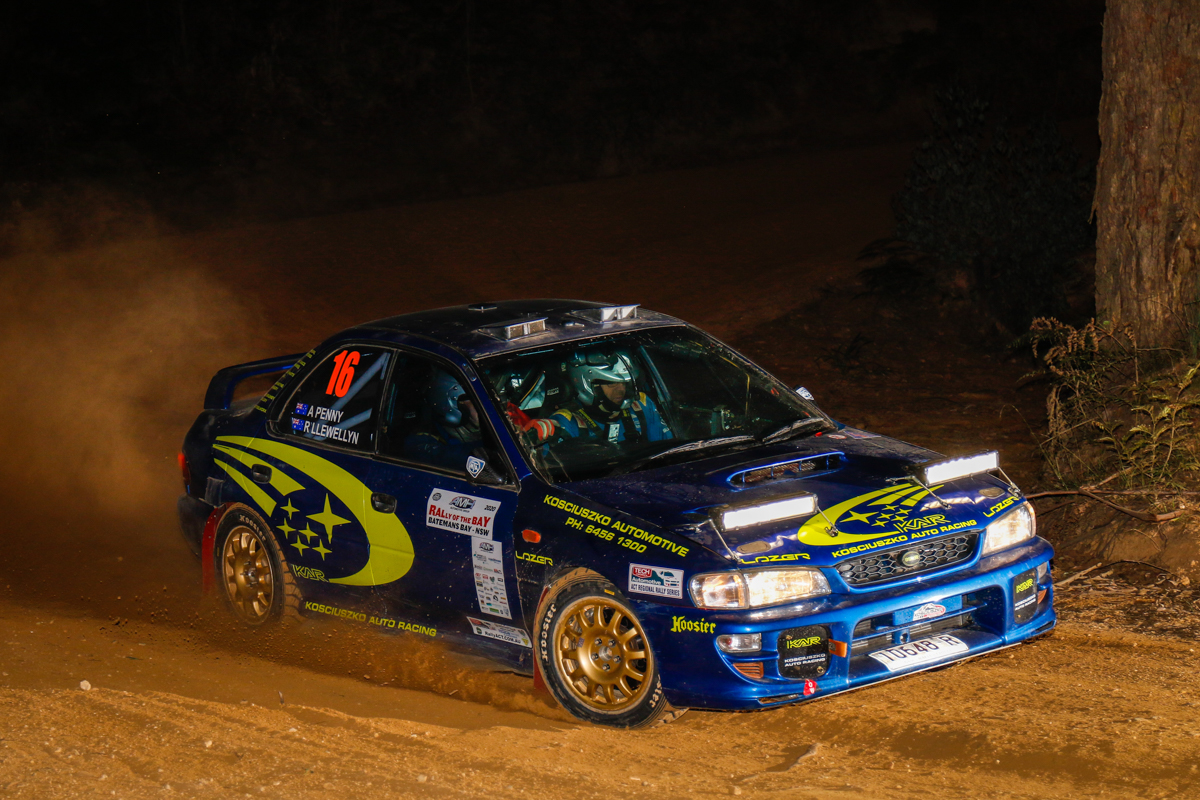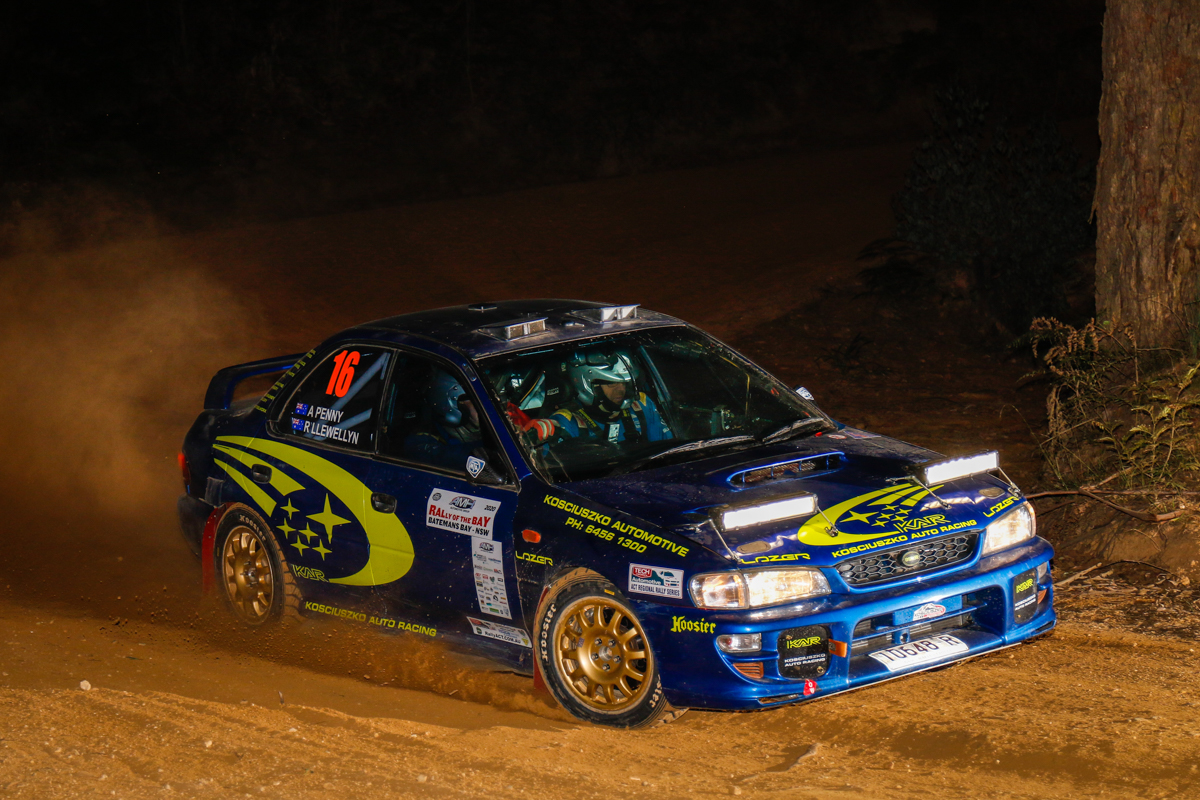 Andrew Penny and Rhys Llewellyn at the 2020 event. Photo: Roy Meuronen
The 2022 Rally of the Bay received a huge boost this week with the announcement that Lazer High Performance Lighting will be the events naming rights partner.
Announcing the new multi-year deal, Club President, Brett Middleton is thrilled with the new partnership and is expecting a big field for the event, now scheduled for a slightly later date of August 13. The event will be known as the 'Lazer Rally of the Bay'.
"It's great news", said Middleton. "We've been busy planning for the 2022 event in the background and the new deal with Lazer Lamps is the perfect partnership. Lazer Lamps produce the best lighting solutions in the world for rally cars and also for production cars, so to have them as our naming rights partner is just fantastic."
Kirk Marks is Lazer High Performance Lighting's Regional Manager, and he was also extremely delighted with the new partnership.
"We are excited to be able to partner with the Rally of the Bay and to contribute to the ongoing success of the event run by the North Shore Sporting Car Club in Batemans Bay for over 20 years. Lazer Lamps have a competition pedigree starting over a decade ago, providing high performance lighting solutions for World Rally Championship Teams and now providing the same support for rally competitors in Australia", Marks Said.
"We know the event is a competitor favourite and I can't wait to be part of the action in August next year", Marks Concluded.
Event Manager, Nigel Bland is preparing for a big field on the 13th of August 2022 and expects the event to attract teams from all over Australia.
"We are really looking forward to the 13th of August next year", said Bland. "We have already started the planning process and are busy looking into ways to make the event even better than previous years."
"Once again, we'll be a Round of the NSW Rally Championship, but we expect that several teams in the Australian Rally Championship will want to include the Lazer Rally of the Bay in their schedules. We know this event is extremely popular and we expect there'll be crews from interstate heading to Batemans Bay to experience the rally and everything the Eurobodalla Shire has to offer", Bland continued.
The Lazer Rally of the Bay will be based out of Batemans Bay in the Eurobodalla Shire and will run on the 13th of August 2022. The event will be a round of the NSW Rally Championship, NSW Clubman Series, East Coast Classic Rally Series (2WD and 4WD) as well as a round of the Hyundai Rally Series.