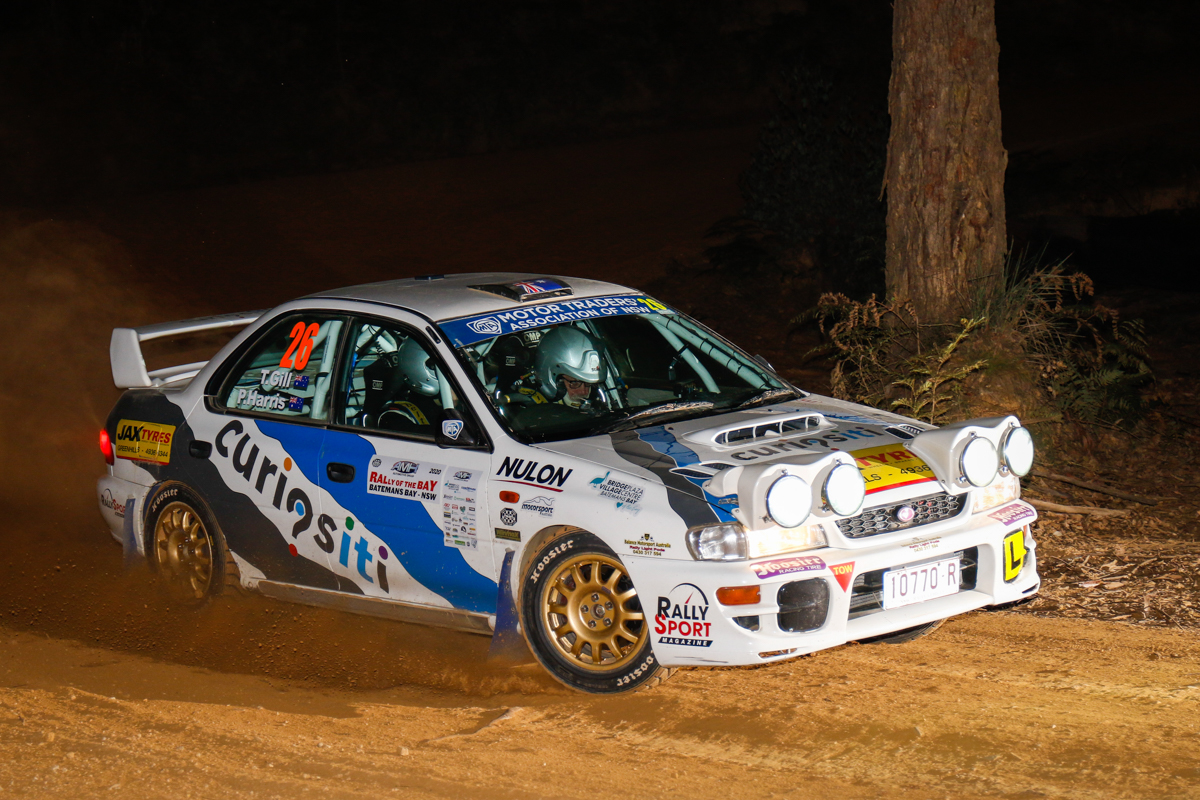 The 2021 AMH Rally of the Bay organising team recently met to decide on the 2021 running of the AMH Rally of the Bay. The team considered a range of options and have decided to consult competitors and partners with the view to running the event on the 13th of November.
Event Manager, Nigel Bland said that there are many factors to consider in making any decision and that North Shore Sporting Car Club (NSSCC) has a responsibility to both the Community of Batemans Bay as well as rally teams to run the rally this year.
"We have major partners on the South Coast who supported our event this year, plus some have also been involved with the rally for many years", Bland said. "We need to do the right thing by these partners and also consider what our competitors want from us".
"We know our partners want us to proceed, we know the community of Batemans Bay want us to run the rally, so we now need to understand what the majority of our competitors want.", added Bland.
"We know that the date we are proposing is going to be unpopular with some as the end of the year will have a lot of events close together, but unfortunately we have been put in this position by circumstances beyond our control", Bland concluded.
In choosing the proposed date of the 13th of November the club carefully considered other events, however, that was the only date available to NSSCC and club President Brett Middleton expects that most competitors will want the rally to go ahead.
"It's been a difficult time for all motorsport events", Middleton said. "We've already asked some of our teams what they want to do, and the vast majority have agreed we should run the event. We've still got 76 entries confirmed and we plan to contact each team and give them the opportunity to provide us their feedback on the proposed date", Middleton concluded.
NSSCC will give teams and stakeholders the opportunity to provide their feedback and input. The club will provide further information in coming days.
Photo: Taylor Gill and Peter Harris at the 2020 AMH Rally of the Bay – Photo by Roy Meuronen.