The supplementary regulations for the AMH Rally of the Bay have been released and entries are now open for the North Shore Sporting Car Club run event.
Two separate events are on offer, the Bay Stages and a shorter Bay Ramble event for those who only want to compete in the NSW Clubman series.
Crews are set to be flagged away from the Ceremonial Start at Corrigan's Beach Reserve, Batehaven at 8:45am.
"We're really pleased with how this year's event has come together" Event Manager and Club Vice President Nigel Bland said. "We were a bit worried about the condition of some of the roads we normally use, but we've managed to work around it and have come up with a route that we know our crews are going to love" Bland added.
"Entries are now open and we're expecting a big contingent of teams from the NSW Rally Championship and Clubman Rally Series. This rally was always planned for them, and they'll be our top priority. We know that there'll be plenty of competition from the State and Clubman competitors and I'm really looking forward to welcoming them to the Bay".
"But we're really excited that our rally has also become a promotional round of the Australian Rally Championship. We've already had plenty of enquiries from the major ARC teams and I expect we'll see a good number of them at the AMH Rally of the Bay", Bland concluded.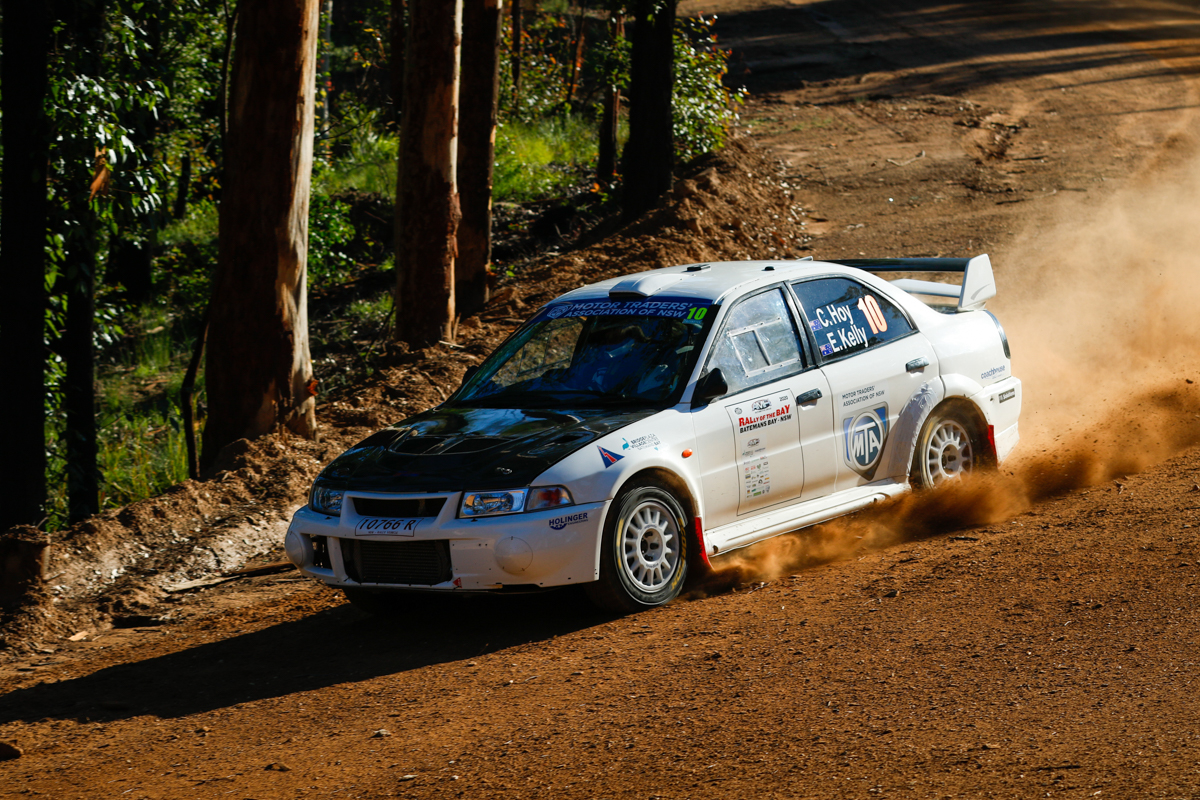 Four special stages have been selected and these will be repeated to provide a total of 8 stages for the Bay Stages event, with the first seven stages on offer for the Bay Ramble event.
The rally will be using the 8km Ridge Road/Dog Trap Road to the east of the Princess Highway, just behind the township of Batehaven. This stage has not been competed on for a number of years, but was a favourite amongst drivers, with its fast-flowing corners along the ridgeline.
From the top of the ridge, crews will travel through Mogo to tackle the 14km blast over Buckenbowra Road and into the roller coaster Ross Ridge Road. After a quick splash of fuel, teams will head out to the west of Batemans Bay to the Western Distributor and Clyde Ridge stages, before returning to Corrigan's Beach Reserve where the Collecting Cars Service Park is located.
Entered crews will be permitted to conduct their reconnaissance from the June Long Weekend with recce roadbooks available as a downloadable PDF, ready to print or for use on tablets.
The AMH Rally of the Bay is set to take place on Saturday the 17th of July in the forests surrounding Batemans Bay on the NSW south coast.