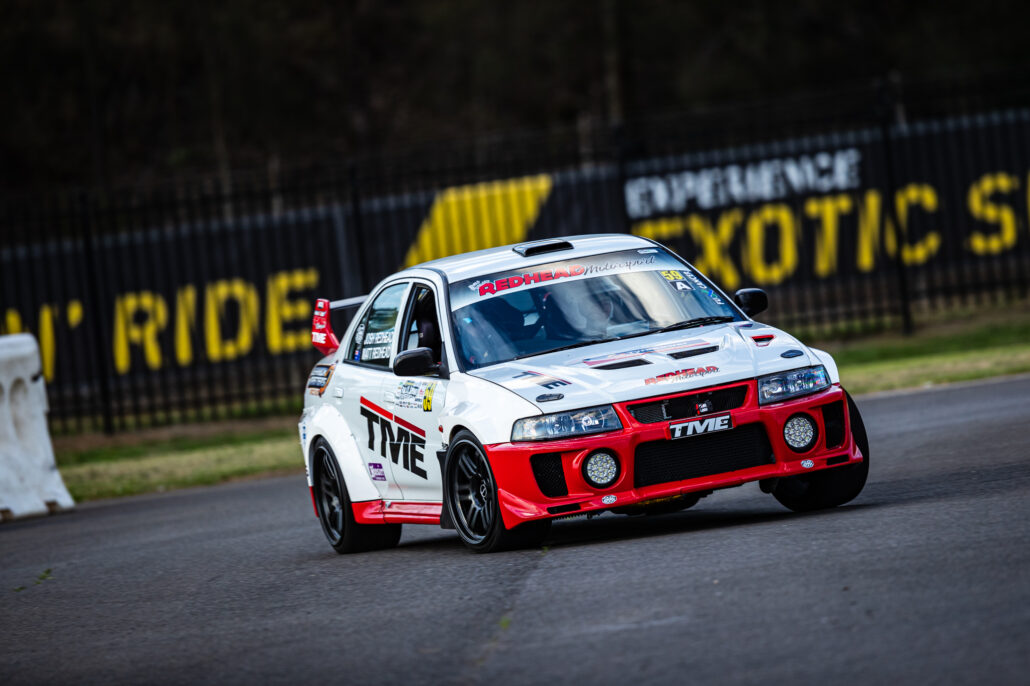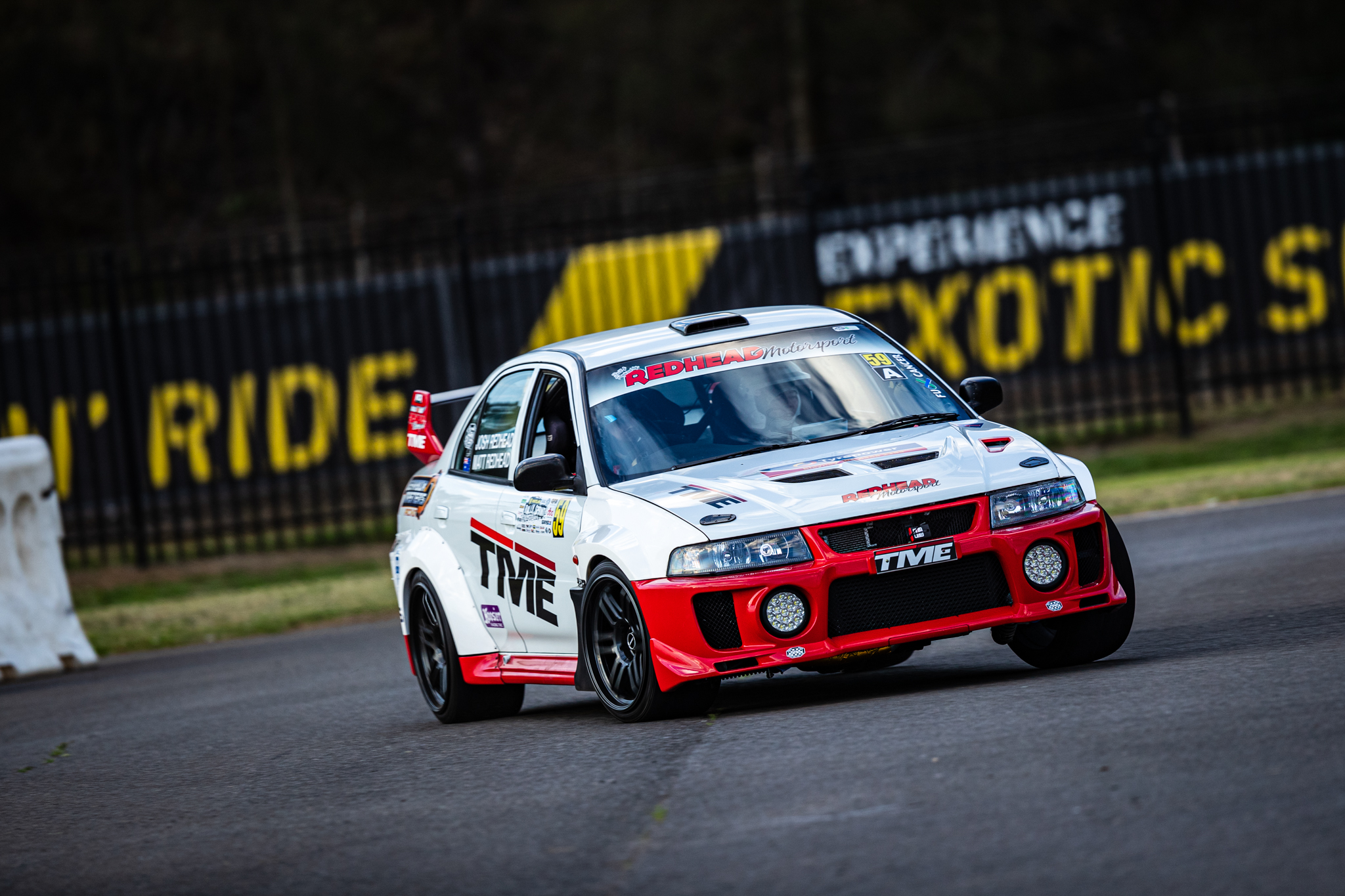 Photo: Dave Oliver Photography
The Whiteline Tarmac Rallysprint Series, one of the most anticipated motorsport events of the year, opened its 2023 season in spectacular fashion on the evening of October 12th. With a strong 60 car field, the scene was set for a display of skill and speed at the Sydney International Dragway at Eastern Creek, NSW.
The 2023 season's first round was a night to remember, filled with unexpected twists and heart-pounding action. As the night unfolded, it was the Redhead brothers, Josh and Matt, who emerged as the stars of the event, piloting their Mitsubishi Evo V to a stunning victory.
In a gripping display of precision driving and determination, the Redhead brothers overcame fierce competition to claim the top spot on the podium. Their performance solidifying their status as dominant forces in the Whiteline Tarmac Rallysprint.
Securing second place was the dynamic duo of Tim Weston and Jake Hancock, who showcased their driving prowess in a Mitsubishi Evo X and they emerged as formidable contenders for the season ahead.
Rounding out the podium was the team of David Calabria and John Calabria, who steered their Mitsubishi Evo 7 to a well-deserved third-place finish. Their skill and determination under the challenging conditions added to the excitement of the evening.
The Whiteline Tarmac Rallysprint also provided a surprise element to the competition. Halfway through the night, a sudden and unexpected freak storm descended upon the raceway, unleashing a deluge of rain and wild winds. This unpredictable weather added an extra layer of challenge and excitement, testing the mettle of the drivers and their machines.
Event Clerk of the Course, Brett Middleton, expressed his admiration for the participating competitors and their ability to adapt to the ever-changing conditions. Brett also praised the North Shore Sporting Car Club volunteer team who braved the wild weather to keep the event running. "I am proud to be a part of the North Shore Sporting Car Club organising team and I thank the volunteers who always go above and beyond to make these events happen," Brett said, "This is my last Whiteline Tarmac Rallysprint event as the Clerk of the Course and I am excited to pass on my skill and knowledge onto the younger generation, particularly Rhiana Froome who will be the new Clerk of the Course from Round 2 and beyond."
As the first round of the Whiteline Tarmac Rallysprint concluded, the stage is now set for a season filled with high-speed thrills and intense competition. Racing enthusiasts eagerly await the next round, set to take place on the 16th November, 2023 where more daring drivers and incredible performances are expected.
Entries are open for all the remaining events of the 2023/24 season:
Round 2Thursday 16th November 2023
Round 3Thursday 14th December 2023
Round 4Thursday 8th February 2024
Round 5Thursday 7th March 2024
To Enter the events and for all event information, please visit
https://nsscc.com.au/twilight-rallysprint/
Follow us on the NSSCC Social Media pages:
Facebook: https://www.facebook.com/NorthShoreSportingCarClub
Instagram: https://www.instagram.com/nsscc_au/
-END-
For more information, please contact:
Brett Middleton on 0408 261 043 or email president@nsscc.com.au
John McCredie on 0413 042 763 or email john.mccredie@ohmgroup.com.au