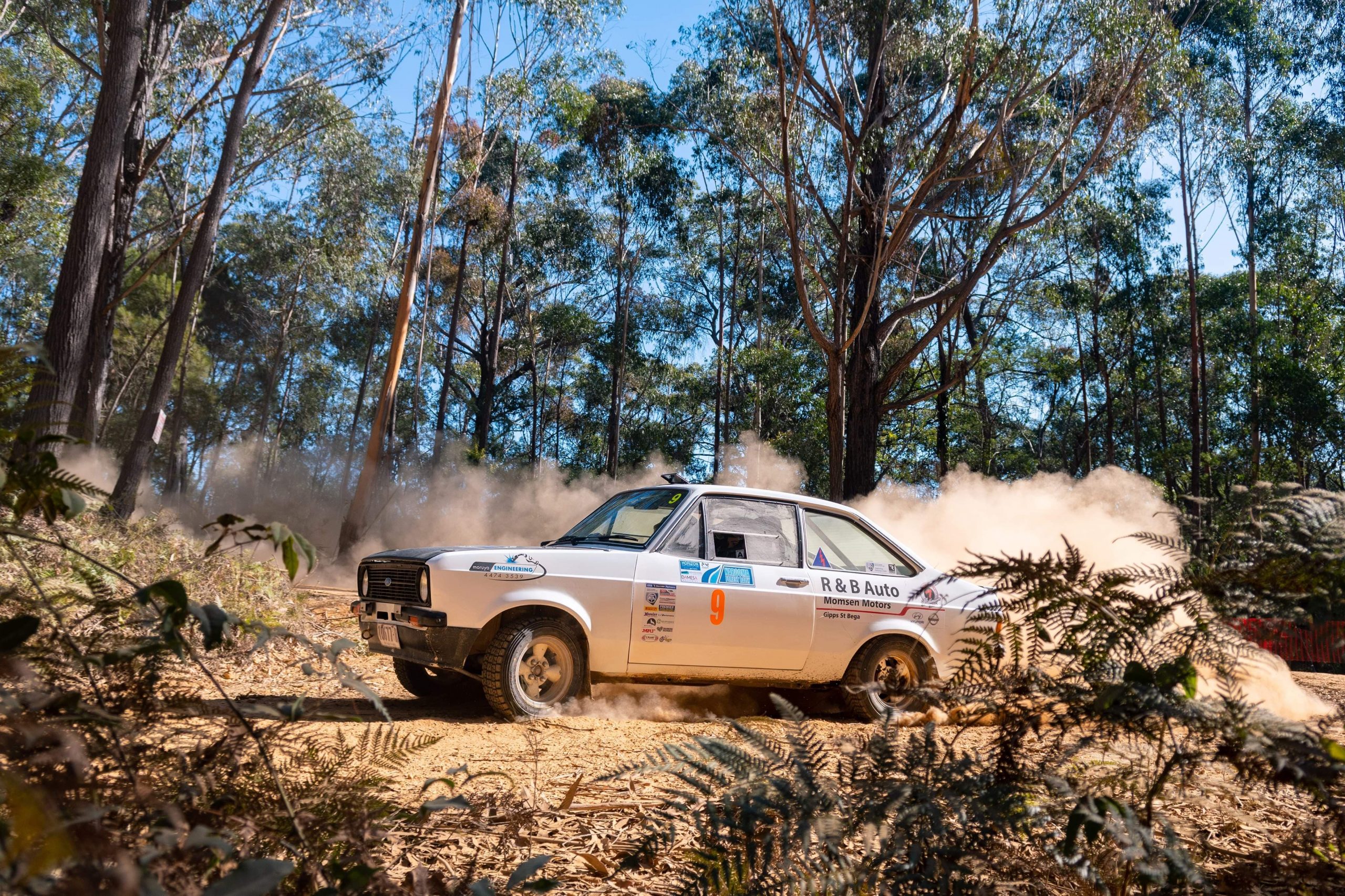 Jamie Price and Maisie Place will line up at the AMH Automotive Group Rally of the Bay this weekend in a MkII Ford Escort. The pair had a series of strong results last season, most notably claiming outright honours in the NSW South Coast based Narooma Forest Rally.
The Rally of the Bay, also held in the Eurobodalla Shire, gives teams the option to choose to use a basic roadbook with route charts or more complex and detailed pace-notes. Price and Place have chosen to use the route charted option, often called a 'Blind Rally', which from previous form shows they will be up for a great result.
The Rally of the Bay was originally to be the second round of the Motor Traders Association NSW Rally Championship, but with the COVID Pandemic putting a stop to all motorsport, the event will now be the first round and also the first rally to run in Australia since COVID.
Even though there has been extra time to get rally cars prepared, many teams have been waiting months to get into the forests.
"We're really happy about our first rally for the year," Price said. "The car has a new gearbox fitted for me to try out but other than that, it's how it was at Narooma. We aren't too fussed about results, we're just really just hoping for a clean run and get out there and enjoy ourselves," Price added.
Place is also looking forward to being back in the car and competing in the Batemans Bay Forests.
"I'm really excited to be back in the car with Jamie," Place said. "This is the first we've competed since our victory at Narooma last year. We're hoping we can pull together a similar result, but we're really just excited to be back out there and competing.
"There's a very strong and impressive line-up for Rally of the Bay, so it'll definitely be an exciting rally. There's been such a big break between events, so I'm very excited to finally be back in a rally car," Place concluded.
The AMH Automotive Group Rally of the Bay is based in Batemans Bay, with Head Quarters at the Coachhouse Marina Resort and supported by the Village Centre and Bridge Plaza shopping centre.