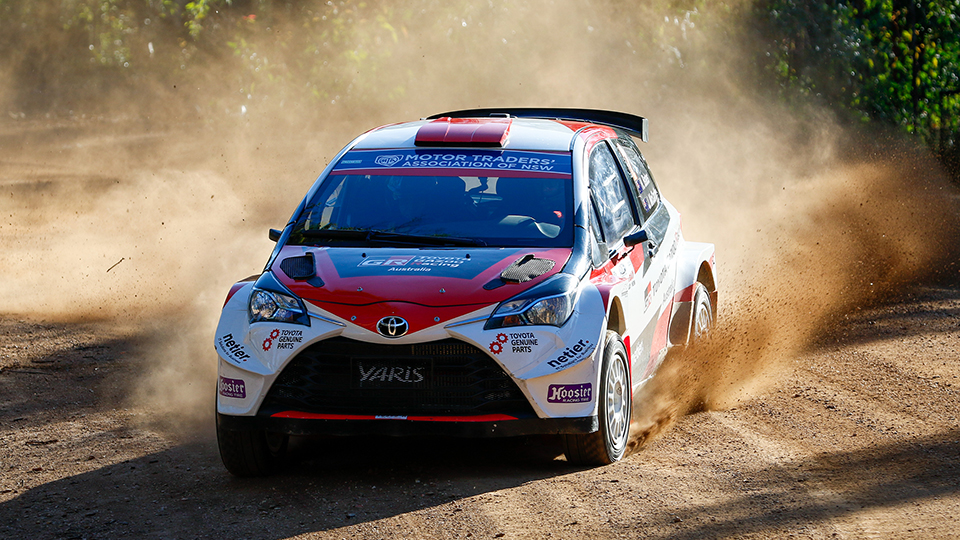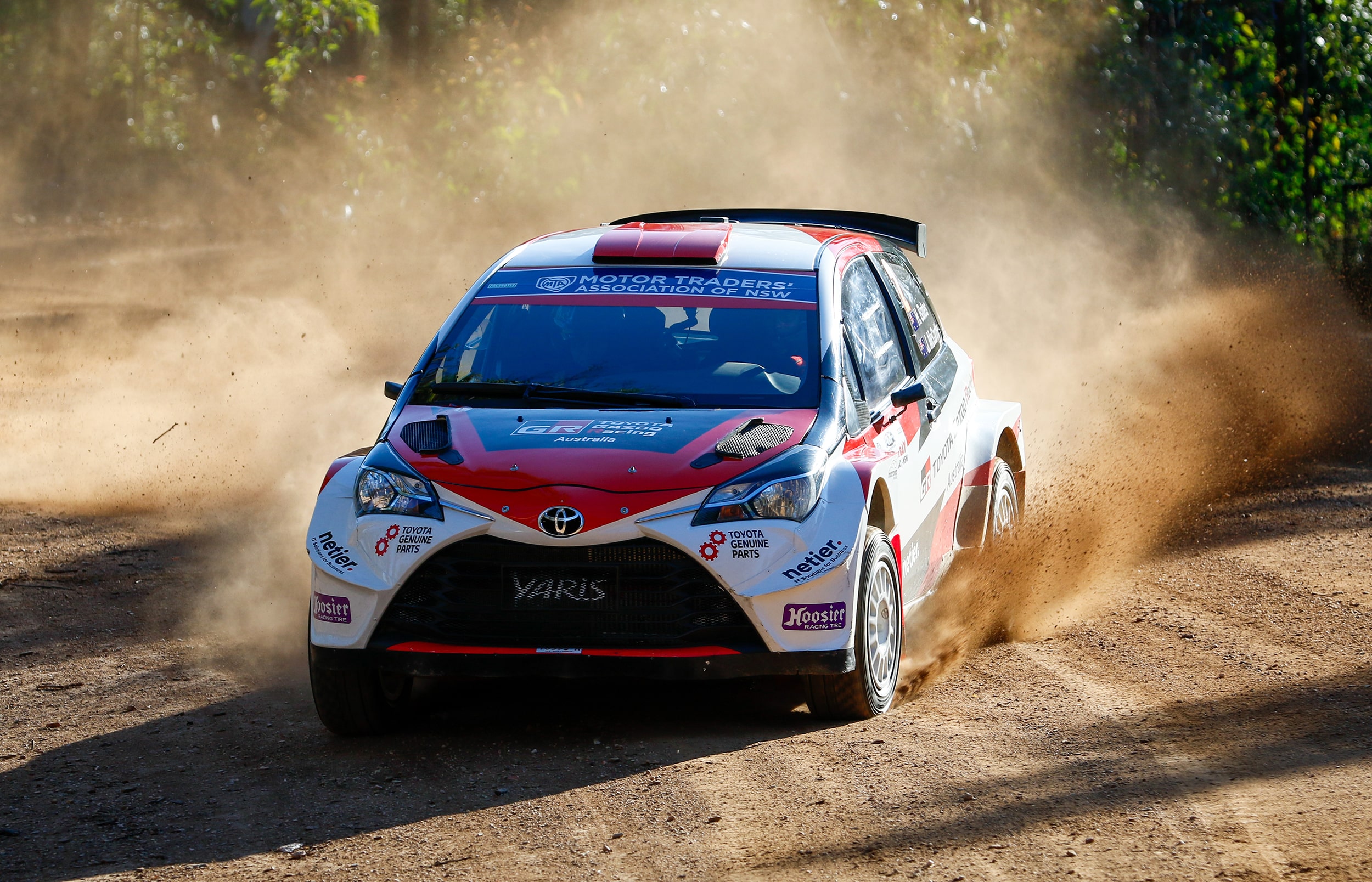 Harry Bates and John McCarthy have won the 2020 AMH Automotive Group Rally of the Bay, taking the win convincingly over teammate and brother Lewis Bates with co-driver Anthony McLoughlin. Bates was in the Toyota Yaris AP4 rally car that also took him to victory in the 2019 Australian Rally Championship.
"A really tough day, the roads were very challenging, but very happy to be here and have the win" Bates said at the end of the final stage on River Road. "It's a really challenging road, even in the day, but at night it was even more challenging." added Bates.
Bates led from the start, winning every stage, and ending the event with a one minute and twenty second margin over the other Toyota Yaris AP4, driven by Lewis Bates.
"It's been a really good day," said Lewis. "It's good to be back in the car, it's been nine months since we've done a rally. We've got a bit of homework to do to catch Harry, but we've had a solid day and we're happy with second," Lewis added.
On the third podium position was Victorians Darren Windus and Joe Brkic in a Subaru WRX STi. Windus was battling with his son Arron for outright positions when the younger Windus went off the road in special stage 4.
"We've had an absolute gem of a time," Windus said sitting in the car after just completing the final stage. "It's probably a good result by the look of it today too, so that makes it all worth it" he continued.
In the East Coast Classic Rally Series, Mal Keogh and Andrew Bennett came out on top to win the Classic section by almost 4 minutes in an Audi Quattro S1. Keogh also finished well in the outright results with eighth place.
The two-wheel drive victory went to Tony Sullens and Kaylie Newell in a Citroen DS3. Whilst the front wheel drive car is at a disadvantage against its four-wheel drive counterparts, Sullens drove the small pocket rocket into sixth outright.
"Wow, is all I can say" Sullens said. "It's the best field we've ever seen in a state rally in the history of Australia I reckon, and a top six I'll take any day" he continued.
"I've driven as fast as I've driven in all my life today and I'm really happy and rewarded. I've found new levels of comfort with the car, so it's good." Sullens said.
The next round of the MTA NSW Rally Championship is the Caves Classic Rally on September the 5th in the Oberon district.
Full results are available online at ChrisSport