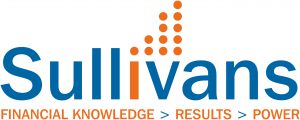 The North Shore Sporting Car Club is excited to present our latest Whitline Twilight Tarmac Rallysprint partner, Sullivans.
Sullivans specialise in providing a unique blend of financial and accounting services, with over 40 years of experience working with small to medium enterprises throughout Australia, and the world.
As a family firm, we understand the value of relationships and a partnership approach. We also listen.
Our first priority is to understand your business, the challenges, issues you face, and your overall objectives. From here, our team of specialists work together to develop tailored, cost-effective business and financial solutions and strategies, to suit your precise requirements.
For more information on Sullivans, head to their website.
More information on the Whiteline Tarmac Rallysprint Series here